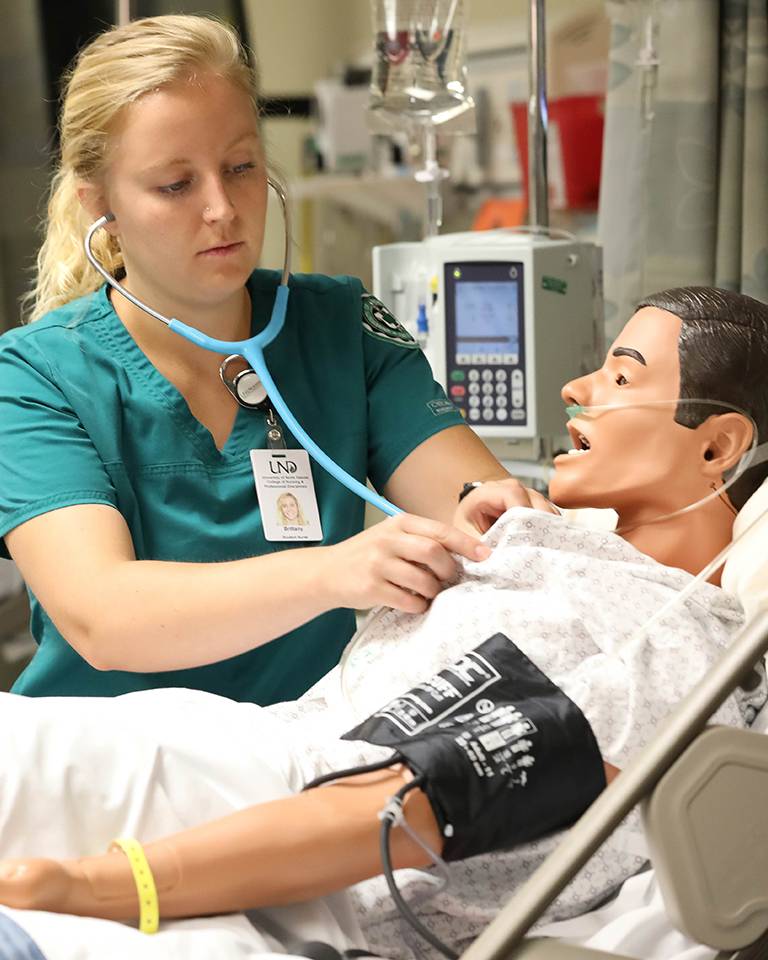 Clinical Resource & Simulation Center
Simulation Provides Clinical Experience in Safe Environment
The CNPD simulation space provides a variety of simulated learning experiences for our nursing, nutrition & dietetics, social work, and graduate-level students.
Our CRSC space houses low, medium, and high-fidelity manikins, which simulate everything from an infant struggling to breathe to a mother giving birth and an adult having a heart attack. The space also houses skill lab spaces, allowing future providers to practice their technical skills.
Through simulation, students experience realistic clinical experiences such as emergency response and substance use withdrawal. Simulation provides students with opportunities to learn in a safe practice environment, increasing their confidence while giving them the skills and knowledge needed to be successful practitioners.
Take a Virtual Tour of our Simulation Center